Outback Dual Fuel 4 Burner Combi Charcoal/Gas BBQ (OUT370969)
Choosing a new BBQ can seem confusing; but don't worry, we're here to help!

You can check out our buying guide by clicking here or talk to one of our product experts on 01628 778885 (Mon to Fri 0900 to 1700).
BBQOutlet.co.uk
Pallet Delivery Information

Large barbecues, weighing over 30kg, will be delivered on a pallet, this is to ensure that your item is delivered to you in perfect condition. Please note, the driver will not remove items from the pallet or take the pallet away with them.

Deliveries are made by professionals:
- Pallets are brought directly to your location
- Email & Texts keep you updated regarding your delivery day
- Ensure your product is not bumped around in a van

Pallet deliveries cannot be made:
-To gravel driveways, grass or soil.
-In front of premises where its illegal to park or offload goods.
-If the road is unstable i.e dirt tracks etc due to delivery vehicle weight
-Roads with a steep incline.
-Roads with less than 10 feet (3.05m) width & 14 feet (4.27m) vertical clearance.



If you have further questions, talk to our expert team on 01628778885



 
Overview:

 Gas and charcoal grilling

 4 stainless steel gas burners

 Porcelain enamel roasting hoods

 Flavouriser bars/Flame Tamers

 2 Grill lifting handles

 1 Cast iron grill

 1 Cast iron griddle

 Adjustable warming racks

 2 Porcelain enamelled wire grills

 Side tables

 Air vents

 Piezo ignition

 Bottle opener

 Gas regulator included

 Gas Grill (LxW): 64 x 42cm

 Charcoal Grill (LxW): 48 x 42cm

 Dimensions (LxWxH): 1925x714x1200mm 


Outback Dual Fuel 4 Burner Gas BBQ
Are you looking for an amazing BBQ that will make your garden the envy of the neighbourhood? Then you need to check out the Outback Dual Fuel 4 Burner Gas BBQ! This incredible BBQ can run on gas and charcoal, so you can always be prepared no matter what your grilling needs are. Plus, the four stainless steel burner design means that you can cook enough food for even the largest gatherings. So whether you're hosting a party or just want to grill up a delicious meal for your family, the Outback Dual Fuel 4 Burner Gas BBQ is perfect for you.
Enjoy a convenient, versatile grilling experience with the Outback Dual Fuel 4 Burner Gas BBQ. This model features two separate cooking areas; one for charcoal and one for gas, so you can switch up your grilling routine or cook different items simultaneously. With its four stainless steel burners, it can produce enough heat to feed large gatherings of family or friends. It also has porcelain enamel coated cast iron grills that make cleaning easily and are very durable - a perfect solution for times when nothing but charcoal-grilled food will do. Experience the versatility, convenience and delicious results of the Outback Dual Fuel 4 Burner Gas BBQ today!
With the Outback Dual Fuel 4 Burner Gas and Charcoal BBQ, your BBQ nights will be taken to the next level! Four stainless steel burners provide even and consistent heat throughout the gas cooking surface while specially designed flavoriser bars protect the burners while infusing each bite with a delicious smoky flavour. As juices and fats drip onto it, they instantly smoke to enhance your meals with that classic BBQ flavour you love, even on the gas side! Try out this Dual Fuel 4 BBQ for an unforgettable combination of gas convenience and charcoal taste! Or for opportunities when you have more time to relax, fire up the charcoal side!
The Outback Dual Fuel 4 Burner Gas and Charcoal BBQ is the perfect addition to any outdoor entertainment space. This BBQ combines convenience and control over temperature to create amazing grill results. The porcelain coated cast iron grill and griddle provides excellent retention of heat, while the modern three sided windbreak protects the flame from extinguishing in blustery conditions and allows you to cook meals for bigger groups. And forget about running out of space – the porcelain coated warming rack helps keep cooked food warm until it's time to serve. With its unique design, the Dual Fuel 4 is ideal for both families or gatherings.
The Outback Dual Fuel 4 Burner Gas BBQ is perfect for those who love to cook with both gas and charcoal. With four stainless steel burners, a porcelain coated cast iron grill and griddle, and a porcelain coated warming rack, this BBQ has everything you need to make your next meal one to remember. So whether you're cooking for a crowd or just yourself, the Outback Dual Fuel 4 Burner Gas BBQ is sure to fit your needs.
Trust Us, We're Experts...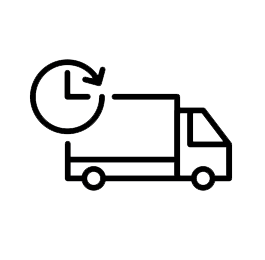 FAST, SECURE DELIVERY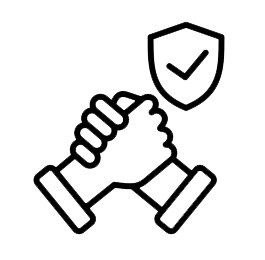 CUSTOMERS LOVE US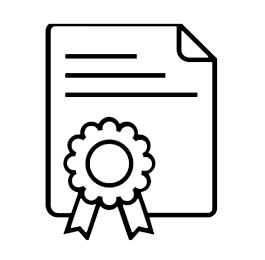 OFFICIAL UK DEALER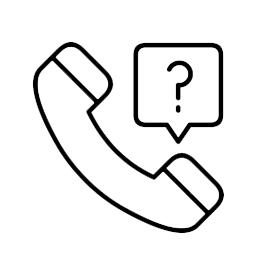 TALK TO REAL PEOPLE

OUTBACK BBQ SPECIALISTS SINCE 2012