Outback Meteor 6 Burner Stainless Steel Gas BBQ Hooded (OUT370963)
Choosing a new BBQ can seem confusing; but don't worry, we're here to help!

You can check out our buying guide by clicking here or talk to one of our product experts on 01628 778885 (Mon to Fri 0900 to 1700).
BBQOutlet.co.uk
Pallet Delivery Information

Large barbecues, weighing over 30kg, will be delivered on a pallet, this is to ensure that your item is delivered to you in perfect condition. Please note, the driver will not remove items from the pallet or take the pallet away with them.

Deliveries are made by professionals:
- Pallets are brought directly to your location
- Email & Texts keep you updated regarding your delivery day
- Ensure your product is not bumped around in a van

Pallet deliveries cannot be made:
-To gravel driveways, grass or soil.
-In front of premises where its illegal to park or offload goods.
-If the road is unstable i.e dirt tracks etc due to delivery vehicle weight
-Roads with a steep incline.
-Roads with less than 10 feet (3.05m) width & 14 feet (4.27m) vertical clearance.



If you have further questions, talk to our expert team on 01628778885



 
Utensil hooks not included*
Overview:

6 stainless steel burners

Porcelain-coated cast iron grill (100%)

Flavouriser bars/Flame Tamers

Side Burner

 Optional Rotisserie

 Warming rack

 Side table

 Professional-grade temperature gauge

 Stainless steel roasting hood

 Drip tray included

 Jet ignition

 Hose and propane regulator included

 Cooking area: 780 x 420 mm

 Dimensions (WxDxH): 1540 x 600 x 1200 mm

Outback Meteor 6 Burner Stainless Steel BBQ
Are you in the market for a powerful and stylish stainless steel BBQ? Look no further than the Outback Meteor 6 Burner Stainless Steel BBQ. Outback has been making quality BBQs since 1979, so you can trust their name to provide an excellent cooking experience. This durable and reliable model comes with six stainless steel burners that ensure evenly distributed heat throughout your food for perfect results every single time. The high-grade stainless steel construction ensures long lasting durability and adds elegance to your garden set up. Additionally, multiple convenient features make this BBQ incredibly user friendly -- It's suitable for any barbecue enthusiast or even novice cook! Ready to fire up a perfectly cooked delicious meal? Read on to learn more about why you should add an Outback Meteor 6 burner barbecue into your outdoor kitchen today!
Introducing the Outback Meteor 6 Burner Stainless Steel BBQ
Introducing the Outback Meteor 6 Burner Stainless Steel BBQ, an innovative barbeque experience built for backyard chefs and outdoor entertainers! Perfect for all types of grilling fans, this superbly designed BBQ is packed with features from its stainless steel construction to its individual temperature gauges. The Meteor 6 also boasts a specially designed roasting hood that locks in heat and moisture for perfectly cooked steaks as well as a vast cooking area to accommodate larger batches of food. Whether it's for family gatherings or intimate outdoor dining, the Outback Meteor 6 Burner Stainless Steel BBQ is guaranteed to impress.
Features of the Outback Meteor 6 Burner BBQ
Enjoy the grilling experience like never before with the Outback Meteor 6 Burner BBQ. Crafted with a Porcelain Enamelled Grill and stainless steel burners, this BBQ will make sure you enjoy your barbecues to their fullest. Not just that, it also has a side burner for additional sides and sauces. For added flavour, there is also flavouriser bars which add a smoky twist to your food. With its high-end features, the Outback Meteor 6 Burner Stainless Steel BBQ is certainly going to add more pleasure to your barbecues!
The Outback 6 burner stainless steel Meteor BBQ is the larger version of the classic 4 burner model. Featuring 6 stainless steel burners which are individually controlled and fired using the electronic ignition system for easy lighting time and time again.
The benefit of this Meteor 6 Stainless Steel model is the side burner which gives you the ability to heat sauces or stir fry conveniently on the side. On the other side of the BBQ you will find a fixed side table which is great for preparation. The generously sized 78 x42cm cooking area is made up of porcelain enamelled cast-iron grill, whilst the warming rack gives you extra space.
Designed with a removable drip tray to allow for easy cleaning. This model is built on a cabinet which can be used for storage this BBQ has 4 castors which are so you can move the BBQ around the garden or patio to where is it required.
Very good in most areas
Very good in most areas except the drip tray which is too high and too near the flame bars heat which causes easy ignition of the drip tray.
Absolutely delighted
Used it yesterday for the first time. Absolutely delighted. We have had numerous Outback barbecues over the years, in fact this one replaces an old one that has sadly gone to the big barbecue in the sky. Very impressed and it's so versatile. Can't wait to use it again.
Fantastic BBQ
Fantastic BBQ, easy to put together,looks great and great cooking. Definitely recommended this product
So very happy with this BBQ
So very happy with this BBQ - had been searching for some time after most stores had sold out. Good lava rock control for all sorts of foods. The hardest part is getting my husband to step away from it for just one day.
A great BBQ and totally brilliant service. Amazingly quick delivery.
A great BBQ and totally brilliant service. Amazingly quick delivery.
Trust Us, We're Experts...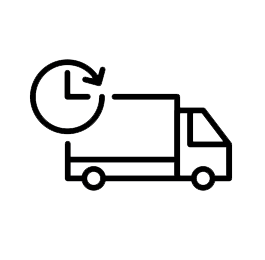 FAST, SECURE DELIVERY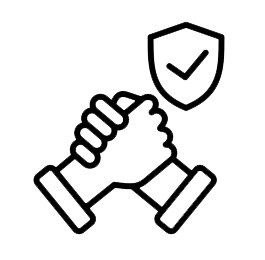 CUSTOMERS LOVE US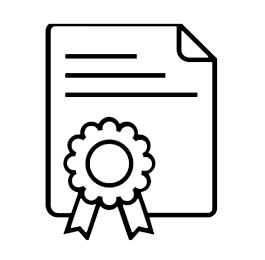 OFFICIAL UK DEALER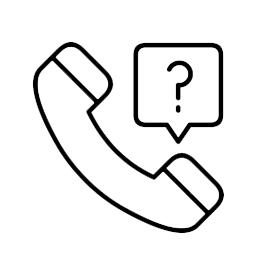 TALK TO REAL PEOPLE

OUTBACK BBQ SPECIALISTS SINCE 2012