Outback Ranger 3 Burner Hybrid Gas BBQ (OUT370762)
Choosing a new BBQ can seem confusing; but don't worry, we're here to help!

You can check out our buying guide by clicking here or talk to one of our product experts on 01628 778885 (Mon to Fri 0900 to 1700).
BBQOutlet.co.uk
Pallet Delivery Information

Large barbecues, weighing over 30kg, will be delivered on a pallet, this is to ensure that your item is delivered to you in perfect condition. Please note, the driver will not remove items from the pallet or take the pallet away with them.

Deliveries are made by professionals:
- Pallets are brought directly to your location
- Email & Texts keep you updated regarding your delivery day
- Ensure your product is not bumped around in a van

Pallet deliveries cannot be made:
-To gravel driveways, grass or soil.
-In front of premises where its illegal to park or offload goods.
-If the road is unstable i.e dirt tracks etc due to delivery vehicle weight
-Roads with a steep incline.
-Roads with less than 10 feet (3.05m) width & 14 feet (4.27m) vertical clearance.



If you have further questions, talk to our expert team on 01628778885



 
Overview:

 Multi-cooking surface (MCS) system

 Optional pizza stone and griddle

 Optional rotisserie

 Works with Outback Briquettes

 Warming rack

 Hybrid Charcoal Basket (41 × 21 cm)

 3 Stainless steel burners

 Side Burner

 Side table

 Professional-grade temperature gauge

 Porcelain enamelled roasting hood

 Tool rack included

 Magnetic bottle opener

 Drip tray included

 Jet ignition

 Hose and propane regulator included

 Cooking area: L: 420mm W: 640mm

 Dimensions (WxDxH): 1487 x 615 x 1120mm



Outback Ranger 3 Burner Hybrid Gas BBQ
Are you looking for a top-of-the-line BBQ that will make your outdoor cooking experience more enjoyable? If so, then you need to check out the Outback Ranger 3 Burner Hybrid Gas BBQ. This amazing barbecue has all the features that you would expect from a high-end BBQ, plus it is very easy to use. Whether you are an experienced griller or just getting started, the Outback Ranger 3 Burner Hybrid Gas BBQ will help make your BBQs more fun and delicious!
The Outback Ranger 3 Burner Hybrid Gas BBQ is the ideal way to upgrade your outdoor entertaining. Boasting a large cooking area and convenient side shelf, you will be able to ace any BBQ like a pro with its cutting-edge design. Plus, this BBQ is perfect for both gas and charcoal cooking, so no matter what fuel source you prefer, you'll be able to create delicious grilled meals. So why not make the Outback Ranger 3 part of your garden set up – because delicious barbecued food shouldn't come with any compromise!
Multi-Surface Grill
 Porcelain coated Cast-Iron Grill (Included)

 Pizza Stone & Griddle (optional)

 Wok (optional)
It's Multi-cooking Surface System allows you to use a griddle and even make stone baked pizzas!
The Outback Ranger 3 BBQ is perfect for those who love exploring different cooking techniques. It's Multi-cooking Surface System allows you to combine the optional pizza stone and griddle to create countless delicious recipes. Whether its pizza, steaks or even pancakes, its pizza stone ensures that your food has a wonderfully crisp finish every time. And with its high-quality griddle, it is ideal for all your sizzling needs! The possibilities are endless with the Outback Ranger 3 BBQ.
Being a Hybrid means that you can easily use either gas or charcoal, depending on your preference
The Outback Ranger 3 BBQ is the perfect solution for anyone wanting to enjoy a unique grilling experience. As a hybrid, this BBQ offers both gas and charcoal cooking capabilities, allowing you to create classic meals with ease. Not only can you achieve the smoky tastes charcoal provides, but also get your meals completely cooked over gas quickly. With the Outback Ranger 3 BBQ in your garden, prepare yourself for delicious meals that are cooked exactly to your liking.
If you're looking for convenience and efficiency in the kitchen, you cannot go wrong with the Outback Ranger 3 BBQ. The cast iron grills are covered with a porcelain coating, making them extremely easy to clean - no more hours of scraping solutions and scrubbing grill grates. What's more, the porcelain-coated cast iron grills heat up quickly and evenly, allowing you to make delicious meals with ease. So why waste your time on less efficient alternatives? Get the Outback Ranger 3 BBQ today and enjoy convenient cooking with perfect results every time.
The Outback Ranger 3 BBQ takes outdoor cooking to the next level - not only is it a powerful, precise gas barbecue, but also features a side burner perfect for cooking up sides or sauces. The included Flavouriser bars keep your burners clean while flavouring your food as you grill! The bars smoke the fats and juices which drip down, adding that special touch of flavour to whatever you're cooking. Look no further than the Outback Ranger 3 BBQ for your summer barbecues.
New Ranger 3 Burner Hybrid with FSC approved sustainable wooden trolley and British racing green porcelain enamel hood and body. Now includes interchangeable multi-cook grill to hold the optional pizza stone, wok or griddle cooking accessories. Also included in the box is the charcoal basket for cooking with Outback Hybrid Briquettes offering guests that authentic charcoal taste.
A great barbecue
This is a great looking barbecue once put together it has all the features you need to cook great food. Did not take much to put together as instructions were easy to follow it is nice to be able to cook either on gas or coals giving you a different taste to the food prepared the only niggle is that the coal basket is a little small could do with being double the size so at sometime I am going to be ordering an extra basket to give more cooking area on coal. Other than that it is still an excellent barbecue and I would recommend this for any budding barbecue chef as you can't go wrong.
Wow, what a machine
Wow, what a machine, I love the optional bits you can get, i.e. pizza stones
Love that a lot of the construction is wood too, keeps the rust demon away. Although I would say you definitely need 2 people to put it together!
Pro tip, when putting the grill onto the legs, the box is actually the perfect size to rest it on while you are lining the screws up.
Just What I expected
Just what I expected, good quality and price. I have had outback before. This is my third. The previous gas one lasted 10 years and I also have a charcoal one.
It took a couple of hours to unpack and get it fully assembled with no issues. Already using it and all is good.
The only minor niggle I have is that I bough it so that I can use the hybrid option with gas or coals. This is fine but it comes with a small coal basket that fits over one burner only. Just seems a bit pointless having such a small area to coal bbq on. If I had known at the time I would have just ordered an extra basket or two with the delivery to give me a decent coal cooking area. I have done so already so all is good but it just took the edge off of being 100% happy. Still 99% happy is good enough and I would certainly recommend the make and model.
A really good bbq
A really good bbq it does exactly what it says on the website,cooks everything to perfection especially with the hood down.No smoke either and so easily cleaned.
Trust Us, We're Experts...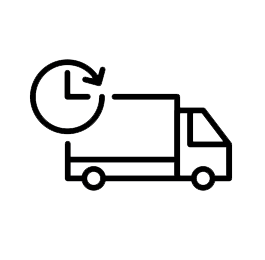 FAST, SECURE DELIVERY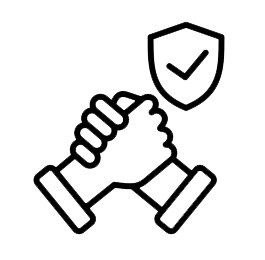 CUSTOMERS LOVE US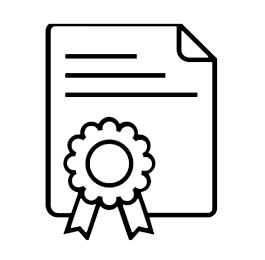 OFFICIAL UK DEALER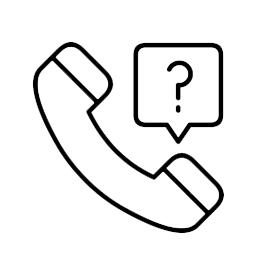 TALK TO REAL PEOPLE

OUTBACK BBQ SPECIALISTS SINCE 2012