Outback Omega 250 2-Burner Gas BBQ 2023 (OUT370727)
Choosing a new BBQ can seem confusing; but don't worry, we're here to help!

You can check out our buying guide by clicking here or talk to one of our product experts on 01628 778885 (Mon to Fri 0900 to 1700).
We understand courier networks can give our customers cause for concern.

Don't worry... We're experts in BBQ delivery.

This BBQ will is delivered by DPD on an Express Delivery service.


We will keep you updated all the way through the processing of your order.

Email and Text confirmation will provide precise delivery information.

If you have any questions regarding delivery, why not pick up the phone and talk to our team.
Overview:

 Cooking area 50 x 36 cm

 1 Dual Controlled Steel burner

 Side burner

 Flavouriser Bars/Flame Tamer

 Folding side shelf

 Porcelain coated grill

 Warming rack

 Dimensions (WxDxH): 1130 x 50 x 104mm  
Outback Omega 250 Gas BBQ
Are you looking to step up your outdoor bbq game with a dependable gas BBQ this summer? Then look no further than Outback's Omega 250 Gas BBQ! This superior designed barbecue is the perfect addition to any garden; boasting features such as an easy-clean bbq hood, steel burners, and cooking grill for even heat distribution. With its generously sized cooking area and hood your culinary creations will be easier than ever to create. Its robust construction also ensures years of outdoor enjoyment under all weather conditions - from balmy summers days through cool autumn evenings. Experience the flavour of real fire cooked meals like never before —with Outback's Omega 250 Gas BBQ!
Overview of the Outback Omega 250 Gas BBQ – small size and great design
The Outback Omega 250 Gas BBQ is an ideal solution for anyone looking for a compact, yet stylish barbeque. With its smaller size, the Omega 250 is perfect for those who don't want to sacrifice design and functionality in their outdoor cooking space - making it perfect for barbeques or small dinners. This specific model comes fully equipped with a grill and hood as well as an additional side burner. Packed full of features in a stylish design, this barbecue is sure to make any outdoor space the talk of the town!
Benefits of having a smaller BBQ - efficient use of outdoor space & easy to transport
With the Outback Omega 250 Gas BBQ, you don't have to worry about sacrificing outdoor space for a larger grilling surface. This slim appliance allows for efficient use of outdoor space, allowing more time to enjoy your grilled goods. It's also perfect for garden parties and gatherings. Not to mention, its wheels make it easy to move it around when required! So why wait? Get grilling with this stylish yet practical Omega 250 BBQ today!
Cooking features of the Outback Omega 250 Gas BBQ – Perfect for all your grilling needs, from burgers to steaks
The Outback Omega 250 Gas BBQ is the perfect choice for your next BBQ experience. Its cooking features are designed to provide excellent results on anything from burgers and sausages, to large steaks and roasts. You'll appreciate burners that combine to give you heat over the total cooking surface, providing uniform heat distribution throughout your food. Plus, you can easily adjust the temperature with two side-mounted control knobs - a great advantage when you want precision control over how your food is cooked. Finally, the grill is easy to clean, making it the ultimate grilling companion for all occasions. So don't think twice about bringing out the Outback Omega 250 next time you're planning on a barbecue feast with friends and family!
A choice of three modern established classics for the first-time gas barbecue buyer. The versatile Omega series has an easy to use one-piece pre-assembled hood and cooking unit, with push-button ignition and burner control within an overall stylish design.
This fantastic barbecue gives you all the compact features of the Omega 200 plus the extra versatility of a side burner to fry, boil, or steam your way to a really easy barbecue banquet. If you are looking for a relaxing way to be able to serve up a complete meal for family and friends this is the barbecue for you.
This gas bbq is great !
This gas bbq is great ! We've got an old charcoal one which is horrible. We heard good reviews about gas so we thought we'd get one . We'll all I can say I'm glad we did. Everyone commented on how nice it was & how it left the food tasting gorgeous ! All we needed to buy was the gas. Another excellent thing was that it was in the sale .
This is an excellent small barbeque
This is an excellent small barbeque ideal for cooking for 2 to 6 people. It is very well made by Outback and straight forward to assemble. It is a compact design with a temperature controlled lid, two internal burners with griddle and a very useful single external burner. The unit is balanced with a prep side table opposite the external burner, and a lower storage shelf. Wheels for moving around easily. Great job.
Very pleased with this compact BBQ
Very pleased with this compact BBQ. Is plenty big enough for our needs. Obviously can't control side for side burner for pan. Like the ease of use. Also easy to clean. Not badly made for the price. Not easy to assemble but not too difficult either. Would recommend it if you want an easy to use, small gas BBQ.
A very good looking product
A very good looking product. Compact with good bbq capacity Only fault was that the instructions for attaching gas bottle were incorrect! Quite an issue really Also wheels feel abit wobbly, Could do with being more robust
Easy to assemble
Easy to assemble. Good sized grilling area with a keep warm facility. Like the burner ring which we've used to boil potatoes. Slightly lightweight and doesn't always sit hard on patio when operating but solid enough for summer use. Only criticism is hooks for utensils a bit too close together. Easy to mobilise and keep clean.
Trust Us, We're Experts...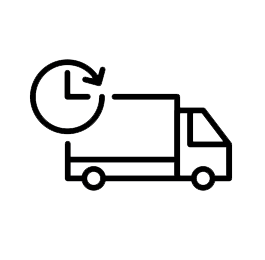 FAST, SECURE DELIVERY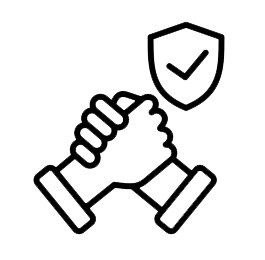 CUSTOMERS LOVE US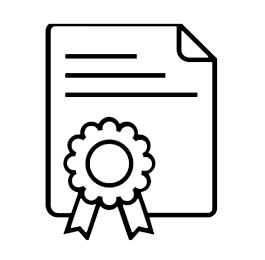 OFFICIAL UK DEALER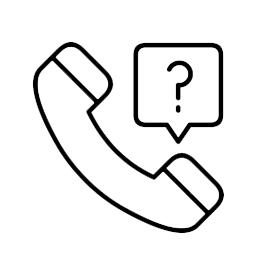 TALK TO REAL PEOPLE

OUTBACK BBQ SPECIALISTS SINCE 2012