Outback Excel Onyx 311 2-Burner Gas BBQ 2023 (Replaced Onyx 310) (OUT370693)
Choosing a new BBQ can seem confusing; but don't worry, we're here to help!

You can check out our buying guide by clicking here or talk to one of our product experts on 01628 778885 (Mon to Fri 0900 to 1700).
We understand courier networks can give our customers cause for concern.

Don't worry... We're experts in BBQ delivery.

This BBQ will is delivered by DPD on an Express Delivery service.


We will keep you updated all the way through the processing of your order.

Email and Text confirmation will provide precise delivery information.

If you have any questions regarding delivery, why not pick up the phone and talk to our team.
Overview:

 Cooking area 50 x 36 cm

 1 Dual Controlled Steel burner

 Side burner

 Temperature Gauge  NEW

 Flavouriser Bars/Flame Tamer

 Folding side shelf

 Porcelain coated grill

 Warming rack

 Bottom base, gas bottle storage

 Dimensions (WxDxH): 1185 x 575 x 1030 mm  




Outback Excel Onyx 2 Burner Gas BBQ
Outback is one of the most popular gas BBQ brands in the UK, and for good reason - their BBQs are built tough and designed to last. The Excel Onyx 2 Burner Gas BBQ is one of their most popular models, perfect for cooking up a feast for the family or friends. If you're in the market for a new gas BBQ, read on to find out how the Outback Excel Onyx 2 Burner Gas BBQ is potentially the perfect BBQ for you!
If you're looking for an outdoor cooking solution that not only saves you space but also provides convenient storage options, the Outback Excel Onyx 2 Burner Gas BBQ is a great choice! This unique BBQ features a folding side shelf to store all your grilling accessories when not in use. The folding side shelf makes it easy to set up and cook quickly and efficiently, so you can get back to enjoying your cookout before you know it!
The Outback Excel Onyx 2 Burner Gas BBQ is designed to satisfy the needs of all grilling aficionados. From professionals to beginners, this gas BBQ has something for everyone. With its dual controlled steel burner and specially designed flavouriser bar, you can achieve restaurant-level results from the comfort of your own garden. The flavouriser bar helps protect the burner while providing that unique smoky taste with each bite as juices and fats drip onto it and instantly smoke to flavour the food. With this professional-grade yet easy-to-use BBQ, you'll be able to have a delicious outdoor meal any night of the week!
With the Excel Onyx 2-Burner Gas BBQ from Outback, you can now cook side dishes and sauces alongside your main course - without having to worry about running out of space! Boasting a side burner as well as a dual main burner, it provides plenty of cooking power to help you create an amazing meal. Whether it's for a summer barbecue with friends and family or a romantic evening for two, the Excel Onyx is perfect for any occasion.
The Outback Excel Onyx 2 Burner Gas BBQ comes complete with a porcelain coated steel grill for the perfect combination of easy cooking and easy cleaning. For added convenience, the BBQ also includes a warming rack to provide extra space for cooked food to keep warm – perfect for when friends and families come around. Whatever you're cooking up, Outback Excel Onyx has you covered.
The Outback Excel Onyx 2 Burner Gas BBQ is the perfect addition to your outdoor cooking setup. With its two powerful burners, it can handle anything you throw at it – whether you're cooking for a small intimate gathering or a large party. And with our special discounts, there's never been a better time to buy! So don't wait any longer, order your Outback Excel Onyx 2 Burner Gas BBQ today and start enjoying delicious, perfectly cooked meals outdoors with family and friends.
Great bbq for our family
Great bbq for our family. Nice size and looks smart. Took a while to put together but was quite straight forward. Gas bottle fits nicely at the side, we bought a 13kg bottle as it specifies that it needs to be this bottle but a smaller bottle would have been fine. Cooking with the bbq is great, the temperature gage is so helpful. This is our first gas bbq and it was well worth the money. We bought the cover too which I think is a must have.
Mid Size With Big Capability
Bought this two weeks ago after scouring the web, looked a good price with the features I wanted and nice styling. Took me about 50 mins to put it all together alone, would be much quicker with two. Really impressed with the build quality, ease of putting together and overall look. Added a 13kg gas can a bit worried it may be too heavy - perfect fit and no impact on manoeuvre ability. First fire up on Friday, can't wait.
This Outback barbecue is stylish and well designed
This Outback barbecue is stylish and well designed. The assembly takes about a leisurely two hours but went smoothly and with little difficulty. I have used it several times in the first two weeks and I am very pleased with it.
The Bbq looks sturdy
The Bbq looks sturdy and am hoping it just us a few years I find the warming rack a bonus. When some of the food is ready prior to the rest it can be placed there to keep warm without overcooking.
it is an excellent product
It took some time to put together but it is an excellent product, I assembled without the flame tamer and installed an old lava basket which I had saved from our old Outback BBQ. At the moment new lava baskets are out of stock with all suppliers. The new BBQ works fantastic and I would highly recommend it, also recommend buying a cover if you store it outside - Happy customer
Trust Us, We're Experts...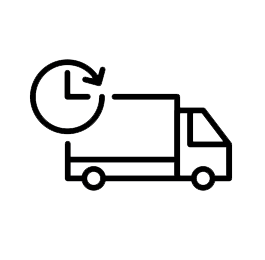 FAST, SECURE DELIVERY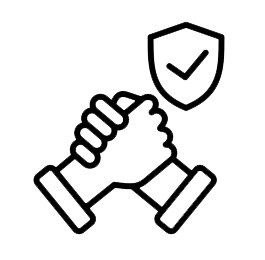 CUSTOMERS LOVE US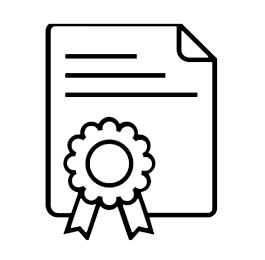 OFFICIAL UK DEALER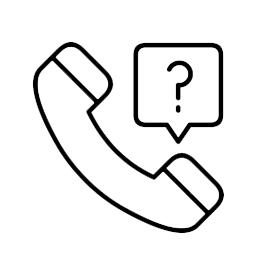 TALK TO REAL PEOPLE

OUTBACK BBQ SPECIALISTS SINCE 2012