Outback Spectrum 2 Burner Hooded Gas BBQ 2023 (OUT370695)
Choosing a new BBQ can seem confusing; but don't worry, we're here to help!

You can check out our buying guide by clicking here or talk to one of our product experts on 01628 778885 (Mon to Fri 0900 to 1700).
BBQOutlet.co.uk
Pallet Delivery Information

Large barbecues, weighing over 30kg, will be delivered on a pallet, this is to ensure that your item is delivered to you in perfect condition. Please note, the driver will not remove items from the pallet or take the pallet away with them.

Deliveries are made by professionals:
- Pallets are brought directly to your location
- Email & Texts keep you updated regarding your delivery day
- Ensure your product is not bumped around in a van

Pallet deliveries cannot be made:
-To gravel driveways, grass or soil.
-In front of premises where its illegal to park or offload goods.
-If the road is unstable i.e dirt tracks etc due to delivery vehicle weight
-Roads with a steep incline.
-Roads with less than 10 feet (3.05m) width & 14 feet (4.27m) vertical clearance.



If you have further questions, talk to our expert team on 01628778885



 
Overview:

 Cooking area: 48 x 42cm

  2 Stainless Steel Burners

 Flavouriser Bars/Flame Tamer

 Folding side shelf

 Porcelain coated wire grill

 Warming rack

 Dimensions (WxDxH):1095x595x1115mm

 Model Number: OUT370695
Outback Spectrum 2 Burner Gas BBQ
Looking for the perfect outdoor cooking experience? Look no further than the Outback Spectrum 2 Burner Gas BBQ. This high-quality, reliable product from a trusted manufacturer is ideal for aspiring bbq masters, garden parties and everyday family barbecues. With this sophisticated barbecue, you will have control over heat and time like never before – meaning delicious food for your friends and family every time! A full range of settings makes this a must-have item in any outdoor kitchen setup. Its sleek design isn't short on portability either; it's easy to move this barbecue around into convenient spaces so that everyone can enjoy fantastic meals wherever their next gathering may be held
Overview of the Outback Spectrum 2 Burner Gas BBQ
The Outback Spectrum 2 Burner Gas BBQ is an excellent choice for those who want to host a delicious cookout. This model features two stainless steel powerful, independently controlled burners. The combination of porcelain enamelled grills, flame tamer protection, and even distribution of heat ensures that all food is cooked to perfection with no hot spots. With this gas BBQ, you have the convenience of an electronic ignition; everything you need in one unit! If you're looking for versatility, ease-of-use, and superior performance all in one package, the Outback Spectrum 2 Burner Gas BBQ might just be right for you.
Benefits of owning a gas BBQ warming rack, 48 x 42cm cooking area, optional rotisserie
Enjoying a delicious meal al fresco is made easy with the Outback Spectrum 2 Burner Gas BBQ. Perfect for entertaining guests and family get-togethers, this grill features a spacious cooking area of 48 x 42cm. An optional rotisserie allows you to whip up mouth-watering dishes at home, while a warming rack provides the perfect spot to keep your food warm while you prepare additional items. With a gas BBQ like this, you won't be missing out on outdoor dining!
Features of the Outback Spectrum 2 Burner Gas BBQ
The Outback Spectrum 2 Burner Gas BBQ is the perfect choice for low-maintenance outdoor cooking. It's sleek design and quality stainless steel construction make it both durable and stylish. With two powerful burners, you can quickly cook up a meal that would impress even the most demanding grilling connoisseur. The extra-large roasting hood and warming rack above the burners give added flexibility while still allowing plenty of room to cook your favourite recipes. It also features an easy-to-use electronic ignition system and adjustable heat control dials so you can quickly get to grilling. Whether it's burgers on the grill or a tasty stir fry, the Outback Spectrum 2 Burner Gas BBQ lets you enjoy flavourful food outdoors with ease.
Big drip tray easy to clean.
Big drip tray easy to clean. Handle on right side for moving
Trust Us, We're Experts...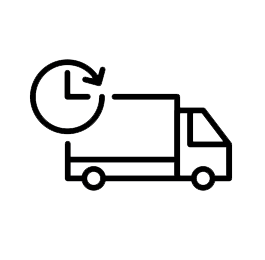 FAST, SECURE DELIVERY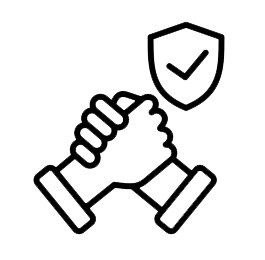 CUSTOMERS LOVE US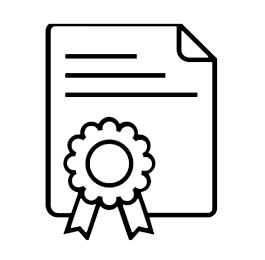 OFFICIAL UK DEALER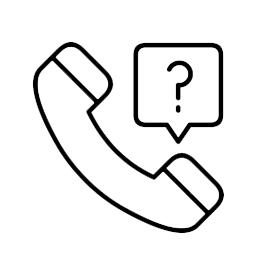 TALK TO REAL PEOPLE

OUTBACK BBQ SPECIALISTS SINCE 2012