Outback Jupiter 4 Burner Hybrid BBQ Green (OUT370765)
Choosing a new BBQ can seem confusing; but don't worry, we're here to help!

You can check out our buying guide by clicking here or talk to one of our product experts on 01628 778885 (Mon to Fri 0900 to 1700).
BBQOutlet.co.uk
Pallet Delivery Information

Large barbecues, weighing over 30kg, will be delivered on a pallet, this is to ensure that your item is delivered to you in perfect condition. Please note, the driver will not remove items from the pallet or take the pallet away with them.

Deliveries are made by professionals:
- Pallets are brought directly to your location
- Email & Texts keep you updated regarding your delivery day
- Ensure your product is not bumped around in a van

Pallet deliveries cannot be made:
-To gravel driveways, grass or soil.
-In front of premises where its illegal to park or offload goods.
-If the road is unstable i.e dirt tracks etc due to delivery vehicle weight
-Roads with a steep incline.
-Roads with less than 10 feet (3.05m) width & 14 feet (4.27m) vertical clearance.



If you have further questions, talk to our expert team on 01628778885



 
Overview:

 Multi-cooking surface (MCS) system

 Optional PIZZA STONE AND GRIDDLE

 Optional ROTISSERIE

 1 Charcoal basket included

 Removable wooden chopping board

 Works with Outback Briquettes

 Warming rack

 Flavouriser bars/Flame Tamers

 4 Stainless steel burners

 Side Burner 

 Side table

 Professional-grade temperature gauge

 Porcelain enamelled roasting hood

 Tool rack included

 Magnetic bottle opener

 Drip tray included

 Jet ignition

 Hose and propane regulator included

 Cooking area: L: 640mm W: 420mm

 Size: (LxWxH) 400 x 610 x 1220mm

 

Outback Jupiter 4 Burner Green Gas Hybrid BBQ
Are you searching for a reliable and powerful gas BBQ? If so, the Outback Jupiter 4 Burner Gas Hybrid BBQ could be the perfect option for you. This BBQ is perfect for those who love to entertain, as it features four stainless steel burners that allow you to cook multiple items at once. Plus, the stainless steel construction ensures that this BBQ will last for years to come. So if you're in the market for a new gas BBQ, be sure to check out the Outback Jupiter 4 Burner Green Gas Hybrid BBQ - it might just be your perfect match!
The Outback Jupiter 4 Burner Gas Hybrid BBQ is perfect for anyone looking to add a grilling experience to their home. It's multi-surface cooking system offers grilling capabilities, as well as the interchangeable griddle and pizza stone accessories for different culinary experiences. Enjoy grilling up burgers and hot dogs for lunch or dinner time, cook a steak on the griddle or switch it up with stone baked pizzas. Why not add the optional rotisserie to add even further possibilities, the Outback Jupiter 4 Burner Gas BBQ really is the perfect addition to your al fresco dining space!
Prepare to host your garden party in style with the Outback Jupiter 4 Gas BBQ! Featuring four stainless steel burners and flavouriser bars designed to add those one-of-a-kind smoky flavours when fats and juices drip onto them, this grill provides ample cooking space for everyone. Smell the aroma of your food grilling on an authentic open flame with the hybrid basket, as you cook delicious meals that delight your guests. There's no better way to entertain than with the Outback Jupiter 4 Green Gas BBQ!
Multi-Surface Grill
 Porcelain coated Cast-Iron Grill (Included)

 Pizza Stone & Griddle (optional)

 Wok (optional)
The hybrid design means that you can use either gas or charcoal, depending on your preference.
With the Outback Jupiter 4 Gas Hybrid BBQ, you'll always be prepared - no matter your preference. This stylish, multi-functional BBQ offers not just gas, but also the option of easy charcoal cooking for a more traditional barbequing experience. The hybrid design allows you to switch between these two cooking options at any time; ideal if you can't decide between an intense sear from a gas flame or the smoky flavour that comes with charcoal. Enjoy your favourite BBQ recipes with ease and convenience - make the most of your garden with the Green Outback Jupiter 4 Burner Gas Hybrid BBQ!
The
 

porcelain enamelled

 

construction and porcelain coated cast iron grills ensures durability and easy cleanup.

The Outback Jupiter 4 Gas BBQ Green is designed to make your outdoor experience a hassle free one. Get cooking in no time with the stainless steel burners and porcelain costed cast iron grills that offer heat retention, durability and easy clean up, so you can enjoy delicious barbecue anytime. This barbeque is sure to provide an enjoyable time with its efficient design, making it a great overall investment for anyone looking to have delicious meals outdoors all summer long.

Don't miss out on this fantastic offer - the Outback Jupiter 4 Burner Gas Hybrid BBQ is now available at a reduced price! The perfect addition to your outdoor space, it's capable of cooking up delicious food for your friends and family. With four burners powered by gas and an in-built thermometer, you can be sure that whatever you create is cooked to perfection. Hurry, as stocks are limited - this could be your chance to finally get the great BBQ you've been dreaming of!

The Outback Jupiter 4 Burner Gas Green Hybrid BBQ is the perfect addition to your garden. With four stainless steel burners, flavoriser bars, and a porcelain coated cast iron grill, this BBQ is sure to make your outdoor cooking experiences unforgettable. Don't miss out on this great opportunity to get the Outback Jupiter 4 Burner Gas Green Hybrid BBQ!

The Jupiter 4 Burner Hybrid with Chopping Board packs more into its green and stainless steel body than many rival barbecues. Including four stainless steel burners, charcoal basket for cooking with Outback Hybrid Briquettes allowing guests to enjoy that authentic charcoal flavour, double skin hood and a porcelain-coated cast iron interchangeable multi surface grill to hold optional pizza stone, wok or griddle cooking accessories.
Great product highly recommend
Great product highly recommend
This is the second Outback barbecue we've had
This is the second Outback barbecue we've had; first one last fifteen years and am confident of enjoying fifteen years of barbecues with the new Jupiter. Easy to assemble, great quality and looks good too.
Super product
Super product. Works great and looks impressive. Building it took a a few hours, however the instructions are clear. There are also plenty of youtube clips to guide you if you have any problems e.g. how to install the charcoal tray.
Easy enough to build
Easy enough to build if you pay attention (unlike myself). Simple to work, warms up really quickly and evenly as well. Lots of interchangeable parts as well like the pizza stone and griddle pan which opens it up to more cooking options
Very happy with this product
Very happy with this product, well made & easy to assemble. An excellent BBQ.
Trust Us, We're Experts...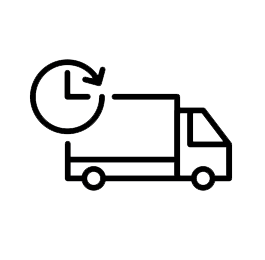 FAST, SECURE DELIVERY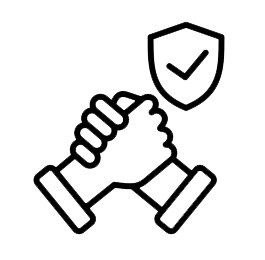 CUSTOMERS LOVE US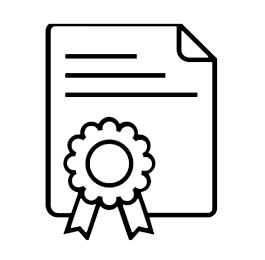 OFFICIAL UK DEALER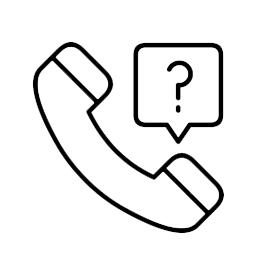 TALK TO REAL PEOPLE

OUTBACK BBQ SPECIALISTS SINCE 2012