Outback Jupiter 6 Burner Hybrid BBQ Stainless Steel (OUT370768)
Choosing a new BBQ can seem confusing; but don't worry, we're here to help!

You can check out our buying guide by clicking here or talk to one of our product experts on 01628 778885 (Mon to Fri 0900 to 1700).
BBQOutlet.co.uk
Pallet Delivery Information

Large barbecues, weighing over 30kg, will be delivered on a pallet, this is to ensure that your item is delivered to you in perfect condition. Please note, the driver will not remove items from the pallet or take the pallet away with them.

Deliveries are made by professionals:
- Pallets are brought directly to your location
- Email & Texts keep you updated regarding your delivery day
- Ensure your product is not bumped around in a van

Pallet deliveries cannot be made:
-To gravel driveways, grass or soil.
-In front of premises where its illegal to park or offload goods.
-If the road is unstable i.e dirt tracks etc due to delivery vehicle weight
-Roads with a steep incline.
-Roads with less than 10 feet (3.05m) width & 14 feet (4.27m) vertical clearance.



If you have further questions, talk to our expert team on 01628778885



 
Overview:

 Stainless steel hood

 Multi-cooking surface (MCS) system

 OPTIONAL PIZZA STONE AND GRIDDLE

 OPTIONAL ROTISSERIE AVAILABLE

 1 Charcoal basket included

 Removable wooden chopping board

 Works with Outback Briquettes

 Warming rack

 6 Stainless steel burners

 Side Burner

 Side table

 Professional-grade temperature gauge

 Tool rack included

 Magnetic bottle opener

 Drip tray included

 Jet ignition

 Flavouriser bars/Flame Tamers

 Hose and propane regulator included

 Cooking area: L: 420mm W: 780mm

Dimensions: (LxWxD): 1540 x 608 x 1220 mm


Outback Jupiter 6 Burner Stainless Steel Hybrid Gas/Charcoal BBQ
If you're looking for a top quality gas BBQ that will make outdoor cooking a breeze, then you can't go past the Outback Jupiter 6 Burner Stainless Steel Gas BBQ. With six burners and plenty of space to cook, this BBQ is perfect for large gatherings or family dinners. Plus, the stainless steel finish means it's easy to clean and will look great in your outdoor area. So if you're after a reliable and stylish gas BBQ, the Outback Jupiter is the perfect option.
Introduction to the Outback Jupiter 6 Burner Stainless Steel Gas BBQ
The Outback Jupiter 6 Burner Stainless Steel Gas BBQ is an excellent choice for outdoor cooking and entertaining. Combining power, convenience and style, this gas BBQ lets you cook with up to 6 burners at once protected by flavoriser bars. Once it's lit up, the kitchen moves into the garden! Six burners give you maximum control on cooking temperatures from low heat for slow roasting to a high heat for that perfect grill. The included Hybrid Basket allows you to place Outback Hybrid Briquettes above the gas burners for traditional charcoal grilling. Whatever your needs, this versatile BBQ has all your bases covered in one stylish package.
The Outback Jupiter 6 Burner Gas BBQ is the perfect addition to any outdoor gathering. Featuring a side burner, you'll have plenty of space to cook up your favourite grilled dishes and sides. The wooden chopping board allows easy preparation and add a stylish natural design. Its large roasting hood adds to the versatility by enabling you to slow-cook succulent roasts or bake pizzas with the optional pizza stone. All these features combine to provide the ultimate cooking experience - perfect for entertaining friends and family this summer!
The Outback Jupiter 6 Burner Hybrid Gas BBQ performs like an absolute powerhouse. Food is evenly cooked with every ignition, so you never have to worry about burnt edges... unless that's what you're aiming for. It's also incredibly simple to clean; thanks to the porcelain coated cast iron grills and easy-clean surface, after preparing your feast, any mess simply wipes away. The Outback Jupiter 6 Burner Gas BBQ is clearly designed for serious cooks who want consistent results without sacrificing convenience.
Multi-Surface Grill
 Porcelain coated Cast-Iron Grill (Included)

 Pizza Stone & Griddle (optional)

 Wok (optional)
Outback Jupiter 6 Burner Stainless Steel Gas BBQ is a great choice for anyone looking for a high-quality BBQ
The Outback Jupiter 6 Burner Stainless Steel Gas BBQ is an ideal option for anyone looking to take their outdoor cooking to the next level. This top-of-the-line BBQ offers superior heating output, thanks to its stainless steel burners that allow for easy control of flame height and depth. The timeless design features stainless steel construction, with a large hood and solid side panels for added style, as well as plenty of surface area for multiple dishes. Whether you're hosting a family gathering or enjoying a quiet evening under the stars, this exceptional barbecue provides plenty of power and style for lasting memories.
The Jupiter 6 burner hybrid will sit proud in any garden. Boasting a large 780x420mm cooking area which is split with 3 porcelain coated cast iron grills with a removable centre piece which allows you to use the optional pizza stone, wok or griddle cooking accessories. Underneath the grilling area are 6 stainless steel burners which are lit using the piezo ignition system and controlled individually using the front facing control knobs for ultimate control over cooking temperatures.
BBQ purchase made easy
A great product to replace a similar well-used preseason! BBQ outlet made the product easy to price, order and receive - thank you!
OUTBACK JUPITER 6 BURNER STAINLESS STEEL GAS BBQ 5 star BBQ
BBQ outlet a joy to buy from, palletway driver was very friendly. outback BBQ was well packaged, of very high standard. instructions photos good be better but amazing BBQ
I bought all the extra for it too
Highly recommend both tBBQ outlet and the BBQ itself
Great BBQ
Great BBQ. Takes time to assemble but worth the effort. looks stylish and i like the ability to be able to use gas or charcoal. If you purchase one of these the picture of the pan rack in the cabinet appears to be of the 4 burner version with no space between it and the two baskets. The 6 burner version has about a 10cm space which I use for my BBQ tool set.
Replaced an ageing (10yrs) Outback BBQ
Replaced an ageing (10yrs) Outback BBQ with cast iron burners heating ceramic coals. Took about 2hrs for one person to assemble. Packaged extremely well with all parts present with no damage. Quality looks good so should last well. Very sturdy once assembled. Cooking area heats up quickly and heat is very even. So far easy to clean. Recommended
I use it every day
I brought this 2 weeks ago and it took a couple of hours on my own to build but was easy to do. I use it every day and love that you can use coal or gas or both . It give a even heat front to back . Make sure you clean the grease out of the tray at the bottom as it can catch alighting. But by far the best bbq I have owned
Trust Us, We're Experts...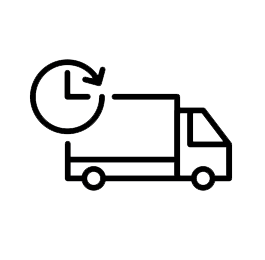 FAST, SECURE DELIVERY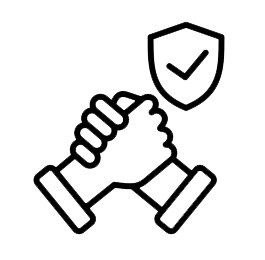 CUSTOMERS LOVE US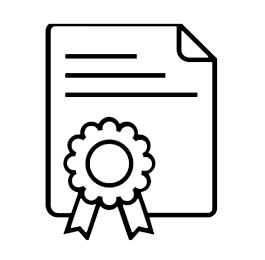 OFFICIAL UK DEALER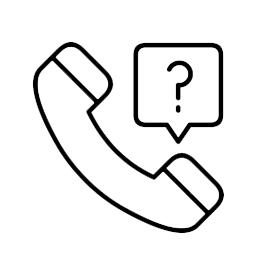 TALK TO REAL PEOPLE

OUTBACK BBQ SPECIALISTS SINCE 2012